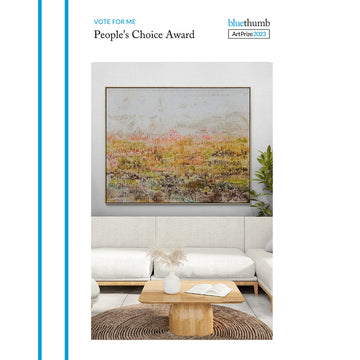 ART PRIZE FINALIST 2023
Having celebrated the 10 year anniversary of Bluethumb with a record breaking $250,000 prize pool, the Bluethumb Art Prize is back for 2023.
Now established as the biggest art prize in Australia, in 2023 the Bluethumb Art Prize continues to be the art prize for all artists.
​
I am pleased to announce that my artwork, Warms My Soul, has been selected as one of 350 finalists from 8000 entries.
​
Bluethumb Art Prize 2023 voting is now open.
The artwork with the most votes will win the A$15,000 People's Choice Award.
​
Vote and share your favourite Finalists to go in the draw to WIN a $2,000 Bluethumb voucher + hand-painted Robert Gordon pottery.
​
Feel free to vote for my work by hitting the button below. You vote would be greatly appreciated!
Vote Now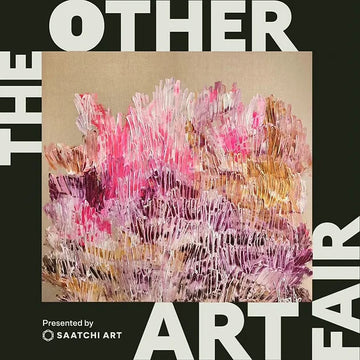 SYDNEY
12-15 OCTOBER 2023
THE CUTAWAY, BARANGAROO
Complimentary Tickets are available.
General admission Friday, Saturday or Sunday code: NATALIECOMP
Opening Night code: NATALIEVIP
Book Tickets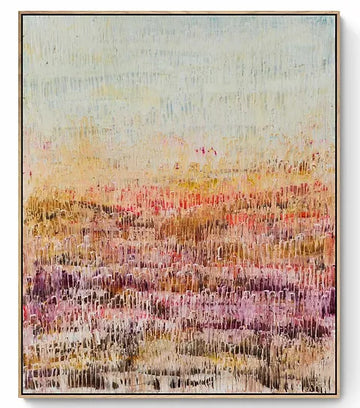 I am please to announce that I have been selected as a finalist in the 
WHITEWALL ART PRIZE
'INTO THE LIGHT'
for my piece, Did You Find What You Were Looking For?
Exhibition from Saturday the 30th of September to 15th October 2023Whitewall Art Projects Gallery in Berrima NSW
10% of sales donated to 'Cool Kids' [a program supporting mental health for children and teens] delivered by The Stress and Trauma Clinic
ARTLOVERS AUSTRALIA
LAND SEA & SKY EXHIBITION
21st July - 12th August 2023
Melbourne & Gold Coast Galleries
If you're someone who loves a calm space, but who also is desperate for personality and life in your space then minimalist art might be the perfect choice for you.  I know what you're thinking – minimalism?? Isn't that just all white or monochrome works?  If that shade of minimalism, isn't you don't worry, because there are plenty of amazing artists who are taking the minimalist principles of balance and simplicity and injecting a much appreciated dose of colour.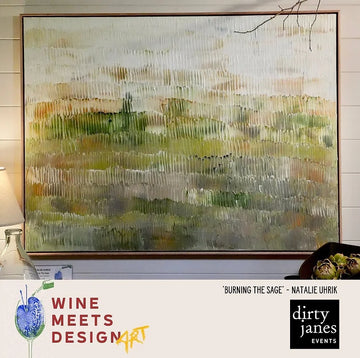 anberra Prize Winner
The winner of our Wine Meets Design Canberra Prize is painter, ceramicist and filmmaker Natalie Uhrik.  
Natalie's work immediately resonated with the sophisticated ambience of Vintage Tonic's space. The principal theme in Natalie's work is nature and landscapes, which she explores through various painting techniques, line, texture, and colour. 
Natalie says, "The Dirty Jane's Wine Meets Design event was indeed a treat. I am thrilled to have been selected to participate and to receive the Canberra art prize. Thank you.
Everything from people, Art and antiques came together beautifully to create a warm old world atmosphere which I absolutely loved. I can't wait for next year's event."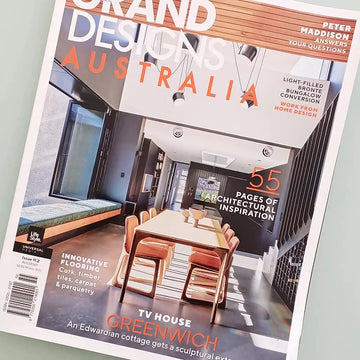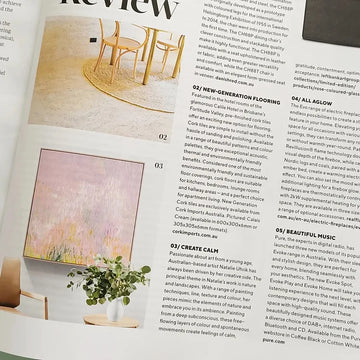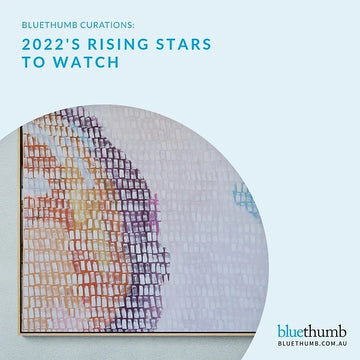 Bluethumb Rising Star
Natalie Uhrik - A Meditative Abstract Artist
Focusing on an eclectic mix of bohemia and modernity, Natalie Uhrik layers various media and colours to create dynamic pieces that both settle into a space and stand out from their surroundings, making them a favourite with interior design fans and decor-savvy homeowners. Natalie was a finalist in the Bluethumb Art Prize 2021 with Berada di Sana Segera. Judge and Australian legend Ken Done included Natalie's entry in his top 5 when scoring, commenting: "An intriguing image that involves the viewer in multiple decisions. A complicated and beautiful work."
Read more here... https://bluethumb.com.au/blog/artists/rising-star-10-australian-artists-to-watch-in-2022/
Judges' Scorecard: Ken Done
Thursday 18 November 2021
Bluethumb Art
This curation features forty entries nominated by judge Ken Done for the Bluethumb Art Prize 2021 across eight categories including abstract, portrait and landscape, as well as Ken's five favourites overall."Be there soon", is the English translation of the fifth nomination titled in Bahasa Indonesia, Berada di Sana Segera by Natalie Uhrik. An acrylic painting in the abstract category, the work is meditative and reflects silence, expressing the artist's desire to travel freely. "An intriguing image that involves the viewer in multiple decisions. A complicated and beautiful work." - Ken DoneExplore the rest of Ken's picks across all eight categories: Photography, Portrait, Still Life, Aboriginal & Torres Strait Islander, Abstract, Landscape, Digital and Sculpture here https://bluethumb.com.au/curations/judges-scorecard-ken-done